Tune Bot Studio Drum Tuner
Change the way you tune your drums.
Introducing tune-bot Studio, the new advanced drum tuner from Overtone Labs. Welcome to precision in the palm of your hand.
Tuning has never been so smart.
Since its introduction in 2012, tune-bot has brought drum tuning into the digital age and enabled drummers worldwide to sound better and tune faster. Now it's easy to tune your entire kit—and the best way to perfect your sound and keep it.
The essential accessory
for every drummer.
The go-to drum tuner trusted by the pros for kicks, snares, and everything in between.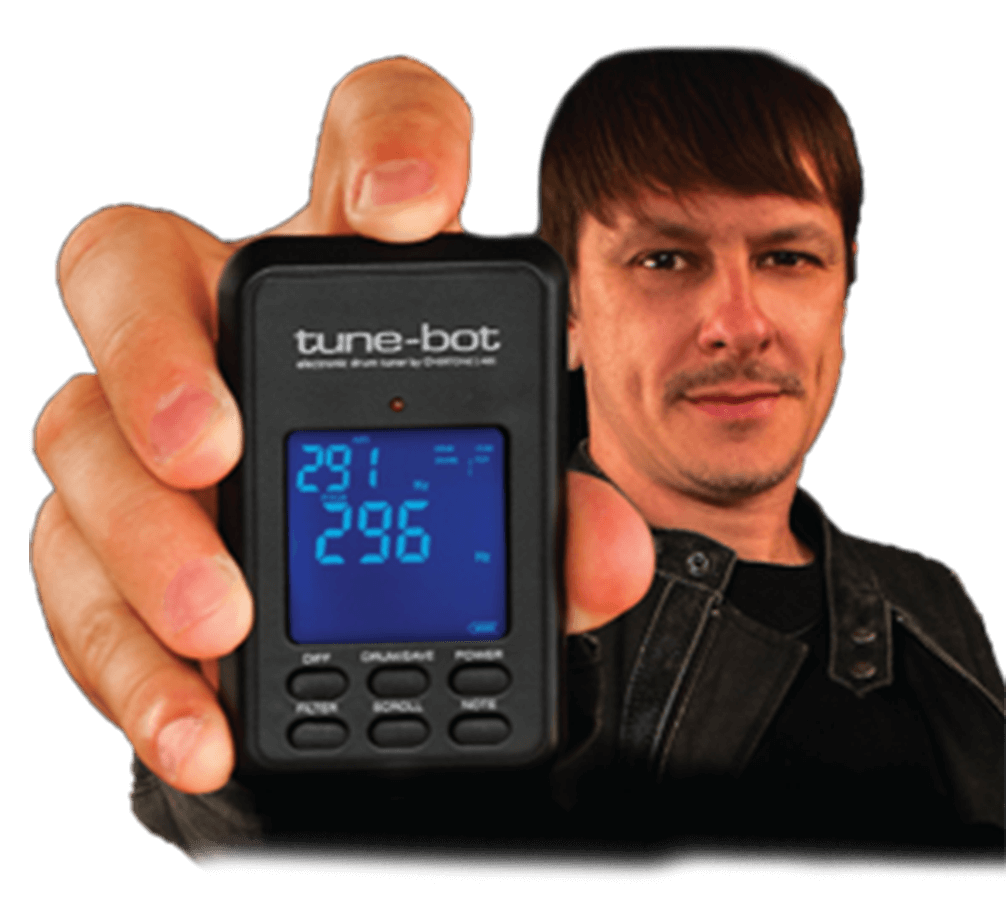 "For fast and consistent setup night after night we count on tune-bot. No matter the city or venue, simply pull up your saved settings and soundcheck is a breeze."
RAY LUZIER, KORN
Compare